People Development
It's absolutely in our interest to ensure that you have every chance to achieve your full potential; the success of our business depends on it. We will support you in developing your potential to the full wherever your career may lead you.
We actively encourage all of our team to grow and develop their skills and knowledge and whatever your role we will offer every possible opportunity for you to make the most of your talent.
The first training you will receive will be a full induction introducing you to the company and what is expected of you. You will then receive individual coaching, on the job training and the chance to attend appropriate training courses wherever possible.
We are committed to getting the best out of our teams which is why the first Tuesday of each month is "Training Tuesday" across all of our locations. This is time which can be dedicated to training and developing our people.
The success of our business goes hand in hand with your personal development. We'll encourage you all the way, all we need from you is commitment, motivation and enthusiasm to be the best that you can be.
Creating Amazing Memories Induction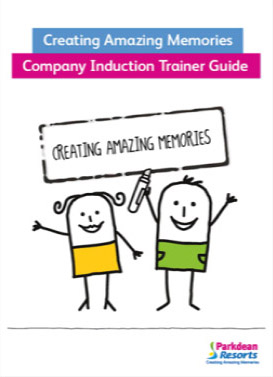 Module One
Company and Park Induction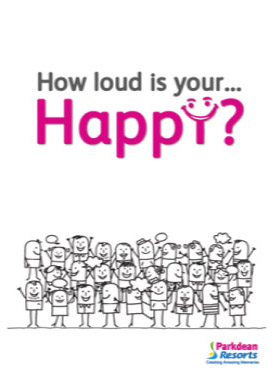 Module Two
How Loud is your Happy?
Module Three
Health and Safety
Our Programmes & Courses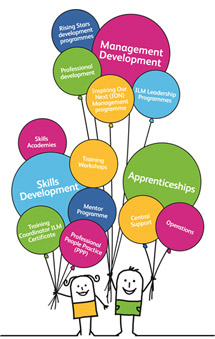 Do you want to get to the top of the tree? Take a step into management? Or simply develop your skills to be the best you can be in your role?
If you have the passion for what we do and love Creating Amazing Memories for our customers and people then we have the commitment and tools to support your development.
ILM Qualifications & Certificates
Management Development Programmes (Rising Stars, ION)
Skills Academies
Calendar of rolling courses including Professional People Practice (PPP)
Apprenticeships
Mentor & coaching support
Talk to the People Development Team to find out more about the programmes and how we can help you 'Achieve More'!
---
Copyright © Parkdean Resorts UK Limited.
Registered in England and Wales: 05729719 Registered Office: 2nd Floor, One Gosforth Park Way, Gosforth Business Park, Newcastle upon Tyne, NE12 8ET, Tel: 0191 256 0795