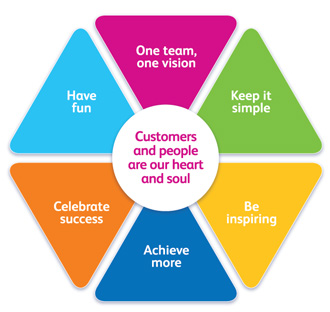 Employee engagement is about you having a clear understanding of your role in the business and how you support the organisation to meet its objectives
Whether we are dealing with our customers, colleagues, suppliers or other people we do business with, we are committed to our Company Values.
The key to our success are the fantastic team members we employ across our business. Our employees are enthusiastic, motivated and passionate people committed to delivering brilliant customer service and creating amazing memories.
We have a variety of fantastic development programmes, initiatives and schemes to support you to be the best.
Below are just a few of the ways we say thank you!
Recognition Cafes

A monthly opportunity to celebrate & recognise success
We are extremely fortunate to have some amazing people in our business so we need to show our appreciation for all their hard work.
Once a month we hold a Recognition Café at each of our locations to reward our people who have demonstrated the right behaviours in line with our values, to make a positive difference to our business.
Celebrating YOU!

Recognising contribution to the business over time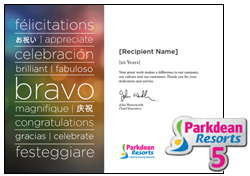 Celebrating YOU! is a milestone programme which is designed to help our people feel valued and allows us to be involved in celebrating career achievement's, We will make an award to everyone who reaches their milestone of the following years: 1, 3, 5, 10, 15, 20, 25, 30, 35, 40. The awards range from a certificate in year 1 to lapel pins, year book, Lucite, and at year 5 and beyond a gift with an increasing value at each milestone.
LOUD Awards

Recognising outstanding customer service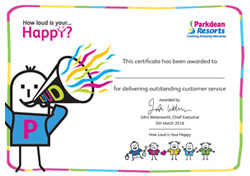 Our LOUD awards are about recognising people that made our customers go "wow!" Anyone can nominate an employee for a LOUD Award including our customers.
Star Performer

Recognising outstanding contribution to the success of our business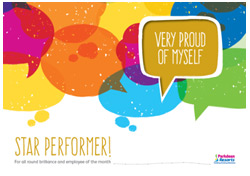 Our 'Star Performer Awards' are designed to recognise outstanding contribution to the success of our business. Running from March to November each year, our Star Performers are outstanding individuals who have really delivered a positive impact to the business by bringing our company values to life.