Welcome to the

Parkdean Resorts Corporate Site

Parkdean Resorts was formed in November 2015 through the merger of Parkdean Holidays and Park Resorts. Parkdean Resorts own and operate 72 holiday parks across the UK, selling over 400,000 holidays and short breaks. The business currently operates under two brands 'Parkdean' and 'Park Resorts'.

Learn more about us >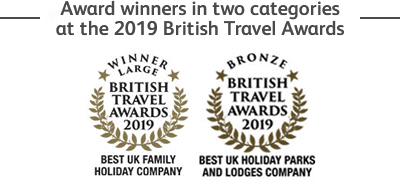 See more of our awards >
Latest News
Date Posted: 11 Jul 2016
Parkdean Resorts have been nominated for three awards in the prestigious 2016 British Travel Awards (BTAs).
Read full story >
Date Posted: 13 Jun 2016
THE UK's largest holiday park company has been awarded the highly acclaimed Investors in People Gold Standard Award in recognition of its dedication to people development and industry leading management programmes across its 72 UK holiday parks.
Read full story >
Date Posted: 06 Jun 2016
Parkdean Resorts, the owner and manager of 72, award winning, UK holiday parks is a business of scale and nationwide spread. Today, it announces its first combined results for 2015.
Read full story >
Copyright © Parkdean Resorts company. Registered in England and Wales: 4086679 Registered Office: 2nd Floor, One Gosforth Park Way, Gosforth Business Park, Newcastle upon Tyne, NE12 8ET, Tel: 0191 256 0795