Welcome to the

Parkdean Resorts Corporate Site

Parkdean Resorts was formed in November 2015 following the merger of Parkdean and Park Resorts. With 73 holiday parks stretching across the country, we are the largest holiday park operator in the UK and were named Best UK Holiday Parks Operator at the British Travel Awards 2016.

Learn more about us >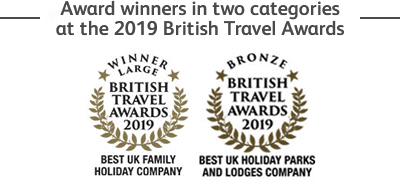 See more of our awards >
Latest News
Date Posted: 24 Jul 2017
At Parkdean Resorts we recognise our responsibility in ensuring sound social and environmental practices in our own on-park operations and in our supply chain.
Read full story >
Date Posted: 26 Jun 2017
Thursday 22 June saw the 30th anniversary of the Parkdean Resorts Pro-Am, with 36 teams participating in the charity golf tournament at Belleisle golf course in Ayrshire, each with one professional and three amateur golfers.
Read full story >
Date Posted: 26 Apr 2017
LEADING UK holiday park operator Parkdean Resorts officially opened its brand new Glamping Village at Ruda Holiday Park in Croyde this week, with the help of environmentalist Rufus Bellamy.
Read full story >
Copyright © Parkdean Resorts UK Limited.
Registered in England and Wales: 05729719 Registered Office: 2nd Floor, One Gosforth Park Way, Gosforth Business Park, Newcastle upon Tyne, NE12 8ET, Tel: 0191 256 0795